ABOUT US
What is the Climate Reality Project?
The Climate Reality Project (CRP) is a global initiative tackling climate change. CRP has been raising awareness and disseminating accurate information about climate change and its solutions since its launch in 2006.
As one of its core projects, CRP provides training to empower and engage "Climate Reality Leaders" (volunteers). The worldwide community of Leaders currently totals 44,999 people from 190 countries and regions.
190 countries and regions represented

44,999people

Our community in Japan

867people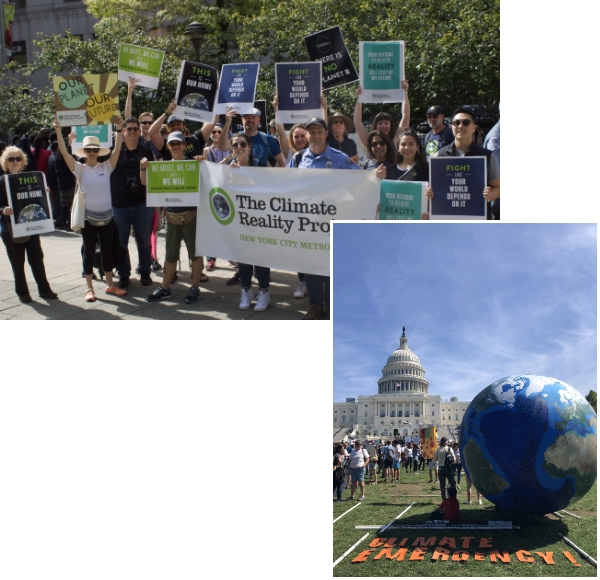 CRP Japan
CRP Japan was established as an official CRP branch in the autumn of 2021. While leveraging the strength of the global network, CRP Japan aims to identify, promote and implement climate change solutions suited to Japan's unique social structure and cultural background.
There are currently 867 leaders in Japan (as of November 2022) from diverse backgrounds across sectors, including business, government and municipalities, and NGOs. In order to realize a healthy, secure, and vibrant society and environment for all, Leaders are spreading awareness and knowledge about climate change and taking action across Japan.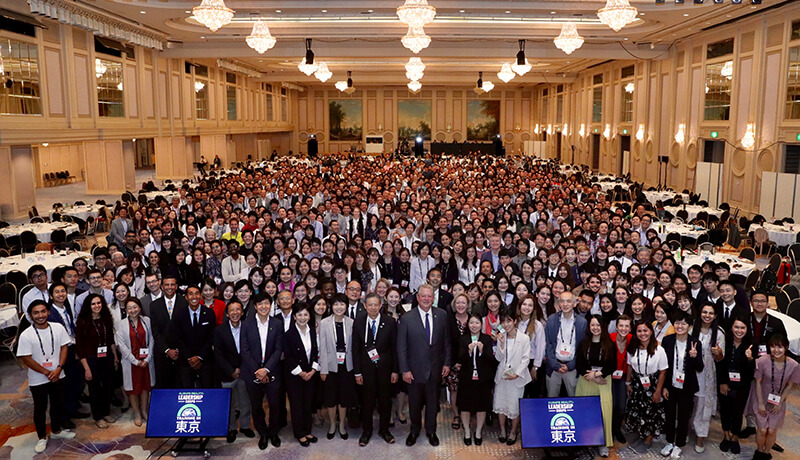 OUR MISSION
Climate change is not something that will happen "somewhere, someday". It is already affecting communities across the globe, and in Japan we have witnessed an increasing amount of extreme weather and climate-related disasters, including heavy rains, floods and landslides caused by them. Many other issues are also caused or accelerated by climate change, such as increasing cases of heatstroke in summer, higher risks of infectious diseases, food and water crises, threats to biodiversity, and more - all of which severely threaten the health and livelihood of ourselves and future generations.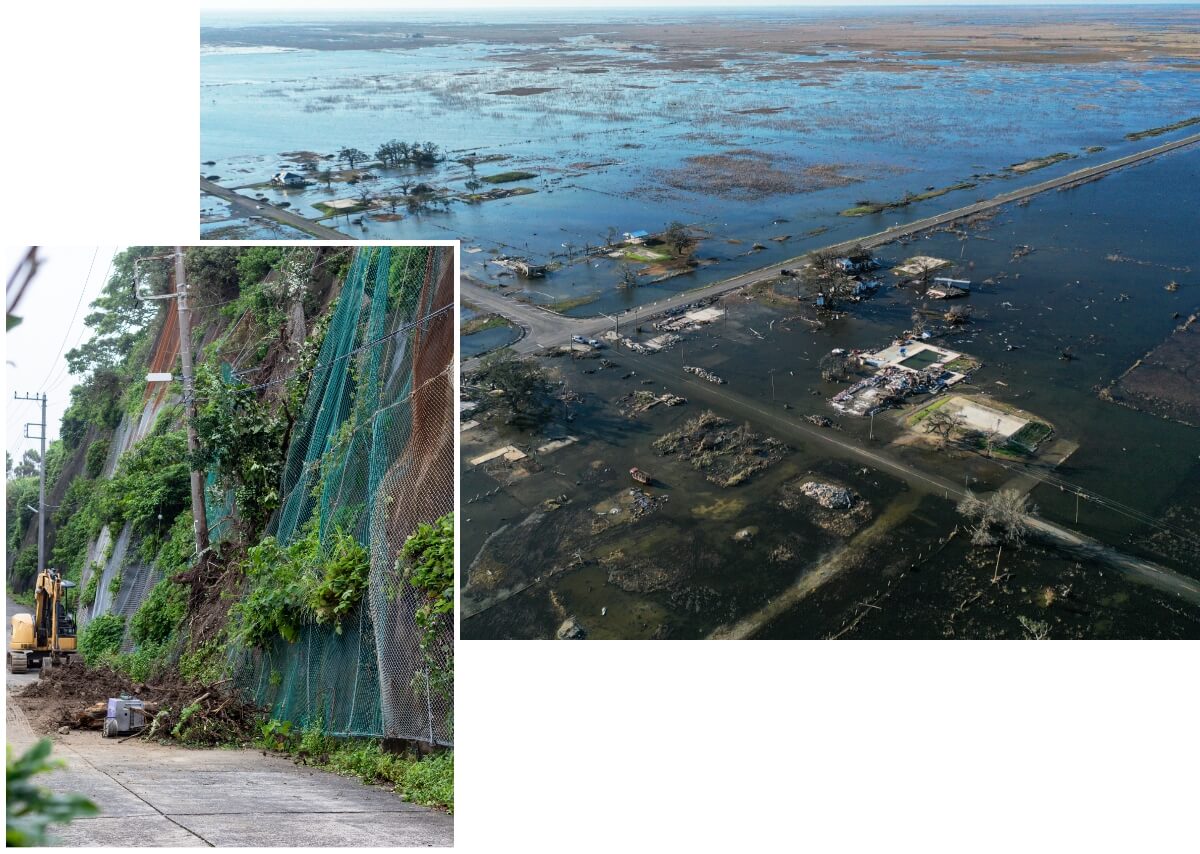 However, measures to tackle climate change are also accelerating around the world.
Since the Paris Agreement was drafted and signed in 2015, a wide range of actors, such as local governments, NGOs, and businesses have come to play a major role in the fight against climate change. With the release of the 1.5°C Special Report by the Intergovernmental Panel on Climate Change (IPCC), we can also say that the goal of realizing a decarbonized society by 2050 has become a common goal across the world.
However, current measures are still insufficient and not being implemented quickly enough for us to continue living healthy and safe lives. It critical that various actors cooperate with each other in order to tackle this global-scale problem and rapidly promote effective measures.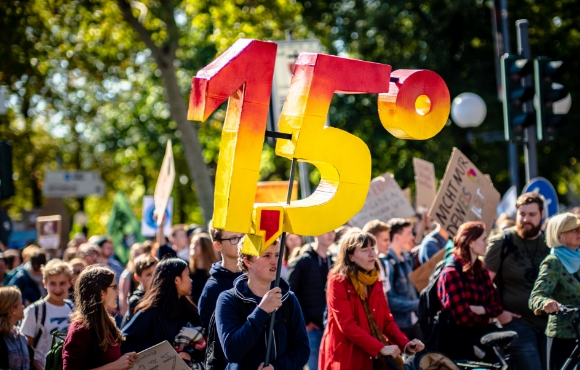 Advocacy Actions
CRP promotes climate actions focusing on the following five impact areas.
1. AREA OF IMPACT ONE ONE: JUST TRANSITION TO CLEAN ENERGY
Climate Reality programs around the globe are working for policies that promote a transition to clean energy that overtakes the global energy share of coal by 2026 and oil and gas by 2030. These programs also aim to create sustainable development, millions of good jobs, and healthy communities worldwide.
What could this look like for branches or US chapters in action?

Supporting local, district, and national renewable electricity initiatives.
Advocating for clean energy installations and incentives.
Pushing back against new fossil fuel infrastructure.
Researching and promoting programs that help affected workers find good, dignified jobs with a future.
2. AREA OF IMPACT TWO: ZERO-CARBON TRANSPORTATION
Many urban areas around the world rely on dirty and inequitable transit systems that lead to poor air quality and rising greenhouse gas emissions. We're working for policies that transform the sector, shrink emissions, and make clean transport options such as electric vehicles and buses and rapid transit choices available to all.
What could this look like for branches or US chapters in action?

Supporting advocacy measures through research, data collection, and fostering competition between cities.
Providing education opportunities that show the link between dirty transport and the climate crisis.
Demanding increased accessibility to public transit and infrastructure for underserved communities.
3. AREA OF IMPACT THREE: CLIMATE JUSTICE AND PUBLIC HEALTH
We're working for an equitable transition that prioritizes vulnerable communities, Indigenous communities, and the economically disadvantaged who are disproportionately affected by the climate crisis, environmental injustices, and fossil fuel pollution. This means fighting to assert local control over resources and seek justice for the poisoning of our families to ensure all global citizens have clean air, safe water, and clean land.
What could this look like for branches or US chapters in action?

Working in partnership with other international branches or US chapters to highlight the impacts that one region's actors have on another.
Using research and media to build public awareness of climate and environmental justice and steps one can take in their community.
Working in partnership with local community organizations and public health organizations to integrate climate change into joint action campaigns.
4. AREA OF IMPACT FOUR: BUILDING GREEN COMMUNITIES
We work for a new community-led approach to building the neighborhoods, towns, and cities we call home. We work with businesses, faith groups, and local communities to foster collaboration and be the change we want to see.
What could this look like for branches or US chapters in action?

Supporting ambitious local climate action plans that emphasize resilience and smart growth.
Teaching municipalities how to include climate action in their development plans.
Equipping local communities with the knowledge they need to build the action plans right for their circumstances and their lives.
5. AREA OF IMPACT FIVE: NATURE-BASED SOLUTIONS
As the danger of the climate crisis grows, our natural spaces are shrinking. Forests sequester carbon and house biodiversity, making them an essential element of tackling the climate crisis and protecting life on Earth. We work to preserve and rebuild native ecosystems, educating communities and putting our hands directly into the dirt.
What could this look like for branches or US chapters in action?

Rebuilding coastal resiliency with native vegetation with Climate Reality Leaders and the general public.
Leading education campaigns on forest and soil health.
Amplifying the voices of Indigenous communities and other land defenders.
Advocating for policies that protect crucial ecosystems.
CRP Japan's Climate Reality Leaders
We have 867 Leaders within the CRP Japan community as of November 2022. These Leaders are taking Climate actions in a wide range of communities throughout Japan: businesses, governments and municipalities, civil groups and schools, to name a few.
We highlight just a few of our Leaders and their work here. Get involved and let's work together!
LEADER PROFILES