EVENTS
【23 Sept】CRP Japan to present at Local Conference of Youth Japan 2023
2023.09.21
EVENTS
【23 Sept】CRP Japan to present at Local Conference of Youth Japan 2023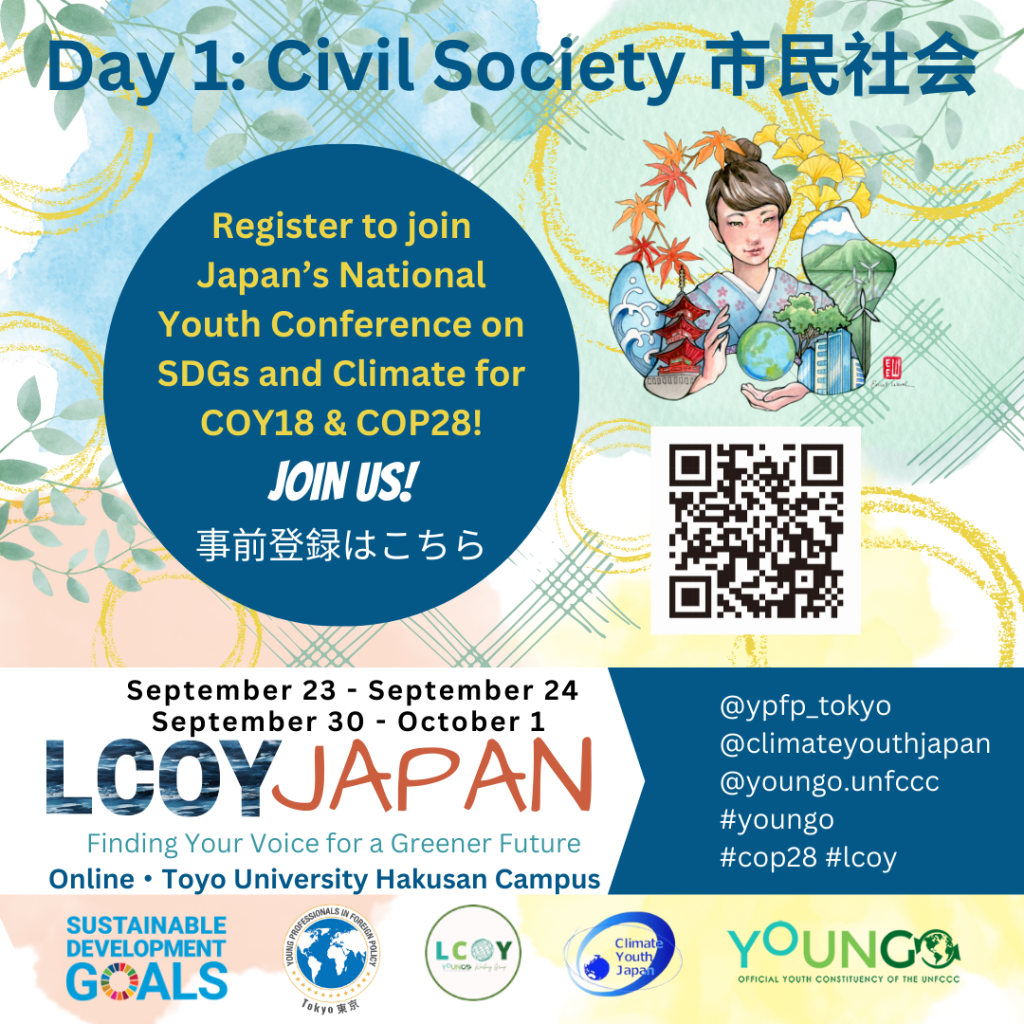 The Local Conference of Youth Japan 2023 will be held (hybrid – in-person in Tokyo and online) on September 23, 24, 30, and October 1. This event is a Local Conference of Youth in Japan in preparation for COP28 (Conference of the Parties to the United Nations Framework Convention on Climate Change), which has been officially endorsed by the United Nations. This event is co-hosted by Young Professionals in Foreign Policy (YPFP) and Climate Youth Japan (CYJ), as well as a partner organization YOUNGO (UNFCCC's official children and youth constituency).
CRP Japan will have a presentation titled "Climate Justice and DEIJ: skills and mindsets for strong climate action" from 14:45 to 15:30 on Saturday 23rd September, the Civil Society themed day. (English only)

This event will be held in a hybrid form – at Toyo University Hakusan Campus, and online. Registration is still open – please come join if you are interested! Each of the four days focuses on different sectors. Please access the links below to register for the days of your interest.
Day 1 – 23rd Sept (Civil Society)
Day 2 – 24th Sept (Local Government) 
Day 3 – 30th Sept (Business sector) 
Day 4 – 1st oct (Academia)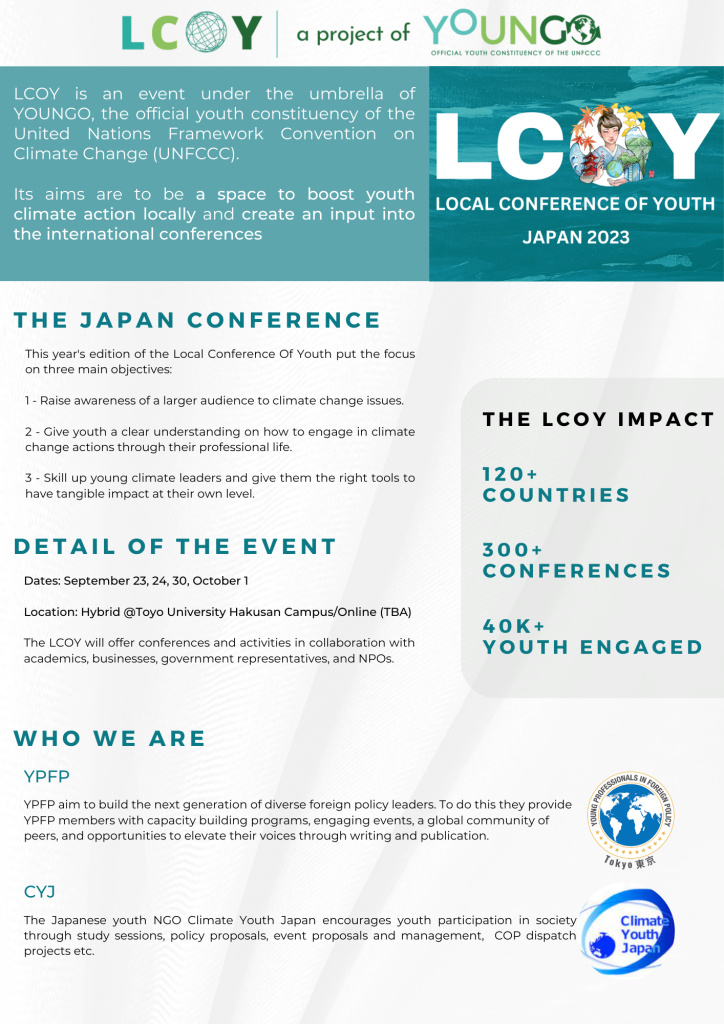 開催日時:2023.09.23 14:45 ~ 2023.09.23 15:30
SHARE